Disclaimer: This post contains affiliate links and I'll earn a commission if you shop through them
During our vacation this past September, we visited with my mom who lives in Atlantic Canada, where people are easy going and life can be slow – Stores are closed on Sunday!- and she happens to live on 35 acres of a woodlot.
As a child, I lived in apartments and only as an adult have I lived in a house, but never have I experienced the freedom of living on such a big property.
I started thinking about all the things we could grow and of course the boys started thinking of all the four-wheeler trails they could make….
And then it was time to go home.
It's always nice to come home after a vacation, and I was ready- after not sleeping for two weeks, I needed my bed!
But I thought how nice it would be if the boys and I went back in the spring sans Daddy, (cuz he needs to work!) to help out Nanny and clear some land for the garden she wants to grow…and help her to create what I hadn't fully realized to be, a homestead.
Now, I don't know if she intends to make a homestead, or what I consider to be a homestead. Even google has a pretty vague definition of a homestead " A homestead is a house and surrounding land owned by a family — often, it includes a farmhouse." Vocabulary.com
If we were living 100 years ago, a homestead probably would include the livestock and vegetables that you wanted to eat. There was no grocery store like we see today, so everything had to be made by scratch and if you didn't make it, you traded with a neighbor.
Pretty simple living if you asked me.
So back to me and my dreams…. I started to research homesteading and have come to realize that anyone, anywhere, no matter if they live in a house, apartment or on 100+ acres of land, can be homesteaders!
I'm going to show you a few homesteading activities that you can start in your place of residence and get started on your own little homestead, like me!
1. Make homemade cereal, aka, Granola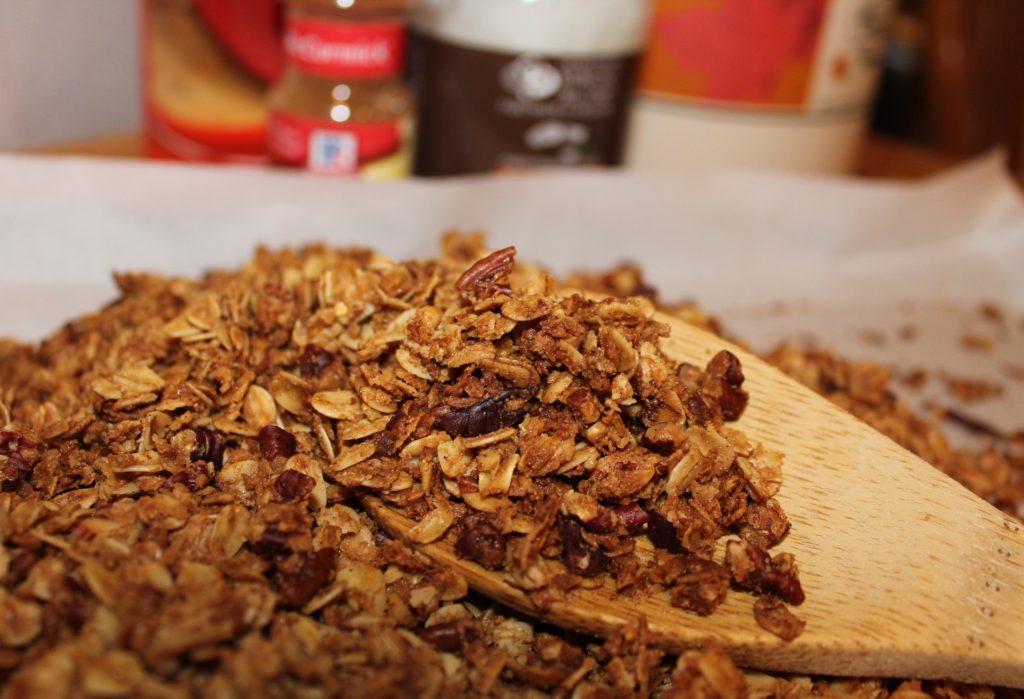 Grocery store cereal has a lot of sugar in them, and I'm trying to reduce the amount that my kids eat, so this is number one on my             list! They've been warned that I'm no longer buying it, and instead we made a batch of our own! Here's a recipe to get you                         started,
2. Pick your own fruits at a local orchard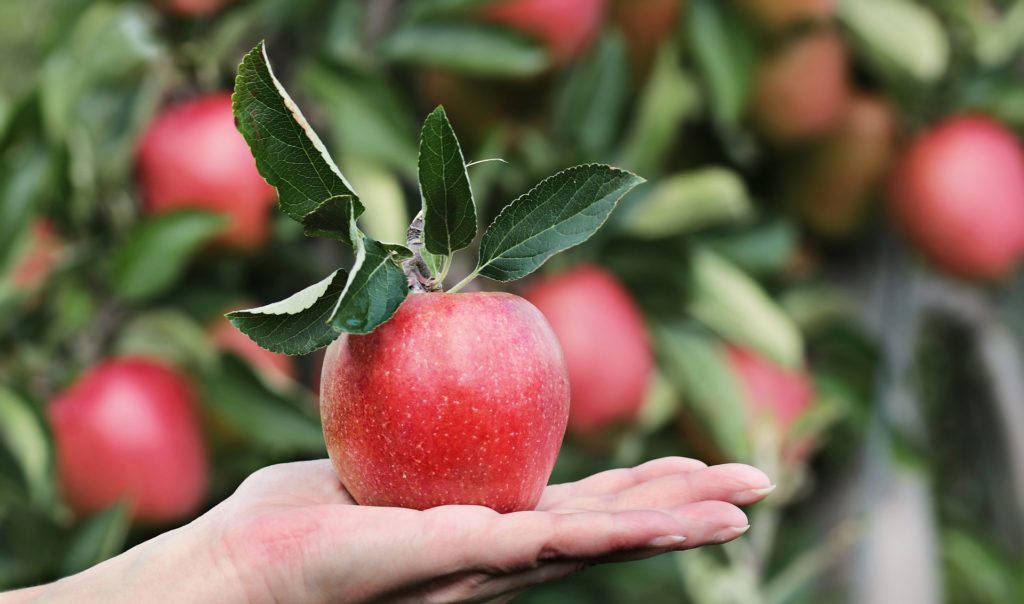 Have you taste an apple right off the tree, or a strawberry off the bush?? There is nothing more natural about it, and taking a half-              day or full day at a local orchard with the family can be really rewarding.
3. Grow herbs indoors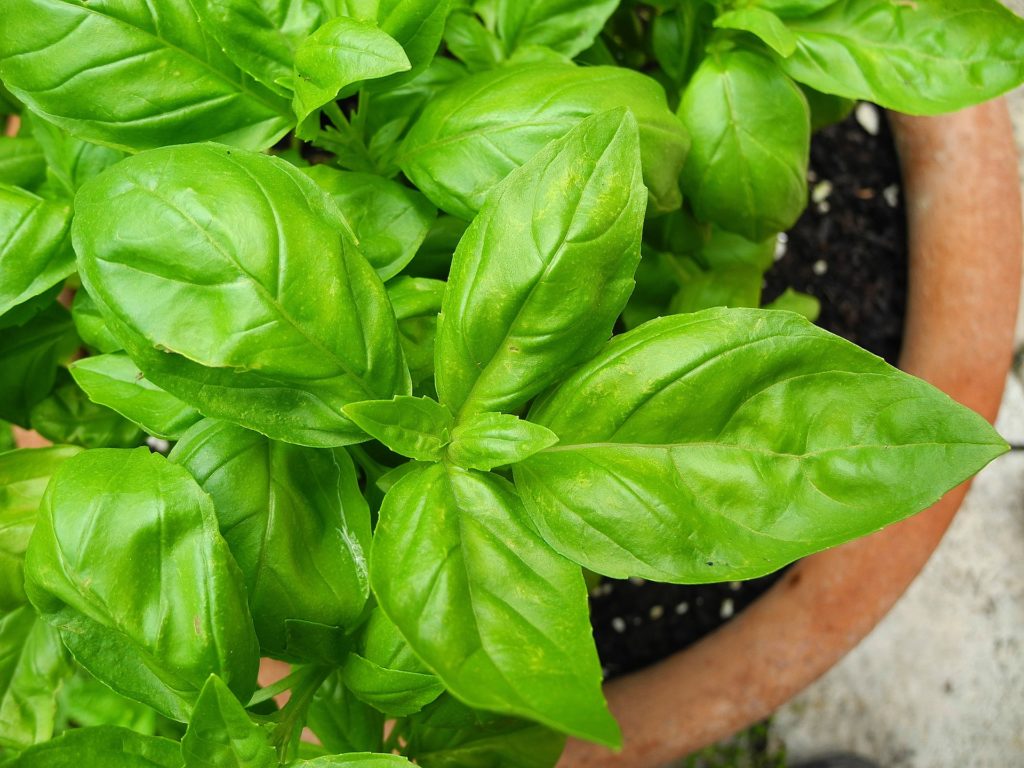 Starting a herb garden on your kitchen counter is very doable. I personally love basil and will make fresh pesto when I have                      enough, so having a couple of plants is a must for me. All you need to start are seeds, and pots. Check out this easy growing kit:

4. Learn to knit or crochet
I'm already an avid knitter and crocheter, but I think people over look this skill or associate it with only Grandma's but this was a skill most women had 100+ years ago! Again, there was no Target or Walmart to get clothes, so everything had to be sewn or knitted.
Here's a beginning course on knitting,

5. Visit a local farmer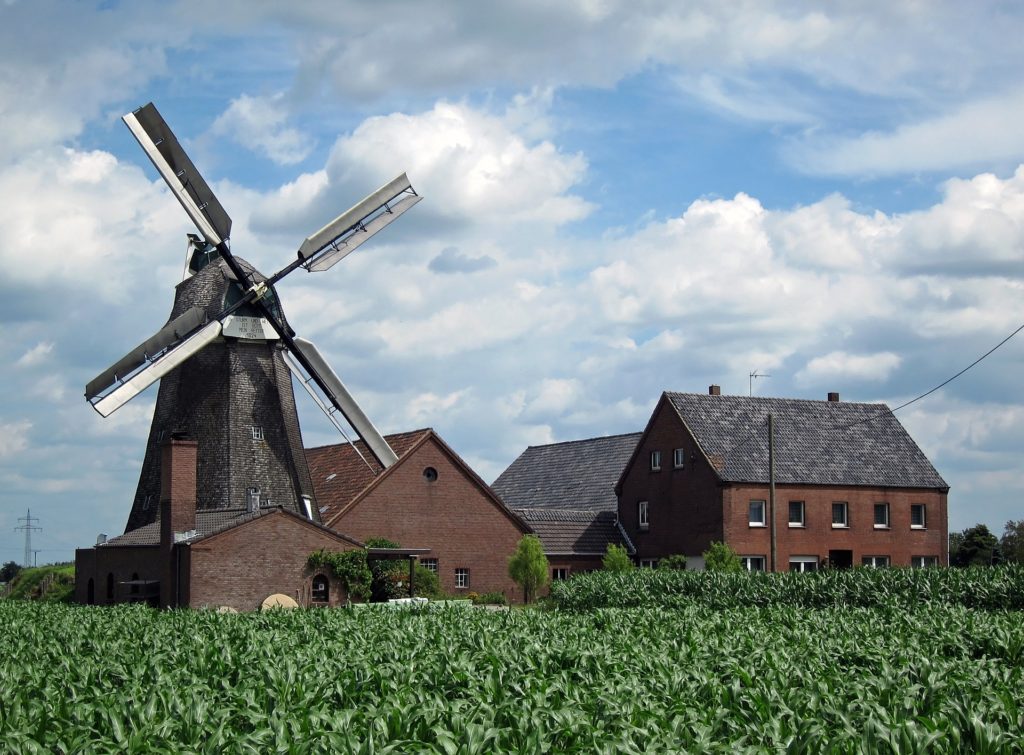 If you really want to know if homesteading is for you and your family, then visiting an actual farmer is a place to start. Ask to see the vegetables and help to harvest them. Ask to see the animals and feed them, or perhaps clean their pens. (If you can't stand the smell, well, animals aren't for you!)
I don't have much experience with animals, but my friends do and we went to their family farm and checked out the chickens, ducks and sheep. The chickens were the stinkiest! My town allows for backyard chickens, and so I'm checking with the town to see if we qualify. I think it will be nice to have fresh eggs and teach the boys some responsiblities!
Are you excited as me to start homesteading? Let me know in the comments if the Simple Life is calling you….